Women Ministries of the Central Conference offers leadership training, spiritual nurture & connection among women in our Conference, which is comprised of 11 Districts in Wisconsin, Indiana, Illinois, the Upper Peninsula of Michigan, & the St. Louis area of Missouri.
The Women of the Central Conference gather twice a year to fellowship and worship together.
Spring Celebration
Sisters in Christ gather together at the Women Ministries of the Central Conference Spring Celebration in March. This event is hosted by the women of a local Covenant church from the Central Conference and the location changes from year to year. However, it is always a fun event, full of fellowship, learning and worshipping together. Information and registration information can be found here in January. Check back for updates.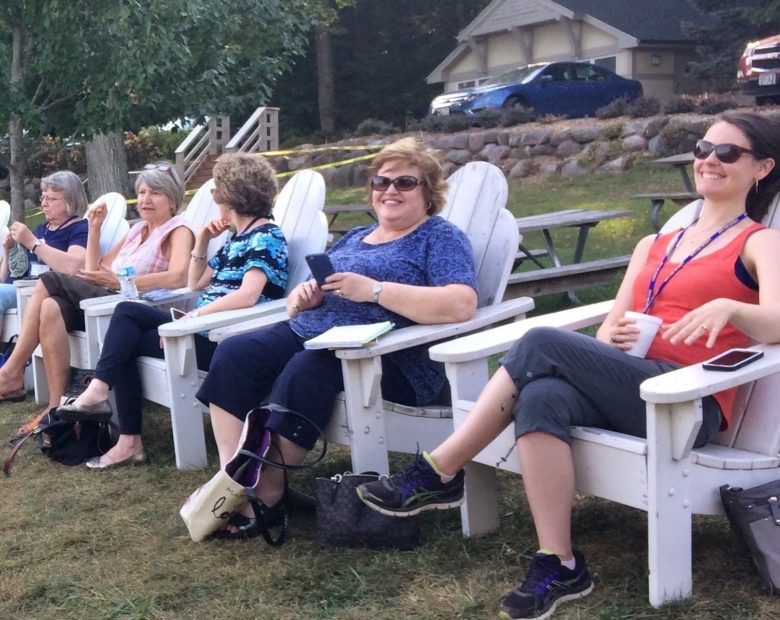 Women's Retreat
Women! Our conference offers two retreats designed for you, at each of our Bible camps.
At Covenant Harbor, enjoy Lake Geneva, WI, and the seasonal beauty during Fall Fellowship. This annual retreat is a fun-filled getaway for women to come to know the Lord Jesus and grow in their relationship with him. Through joyful worship, engaging workshops and rejuvenating fellowship, women make lasting connections with each other and our heavenly Father. A ministry of the Evangelical Covenant Church Central Conference Women Ministries, Fall Fellowship is a retreat for women eighteen years and older.
At Covenant Point, women of all ages are invited to come for a weekend of fun, fellowship, meaningful conversation and worship. Held in the fall, the women's retreat is a beautiful time of year at Hagerman Lake in Iron River, MI, often highlighted by the peak of the fall foliage. Invite your friends to join you for the excellent food, good times, and life-giving worship and messages. The Covenant Point retreat is a program of the camp, developed in partnership with women from the Great Lakes District churches.